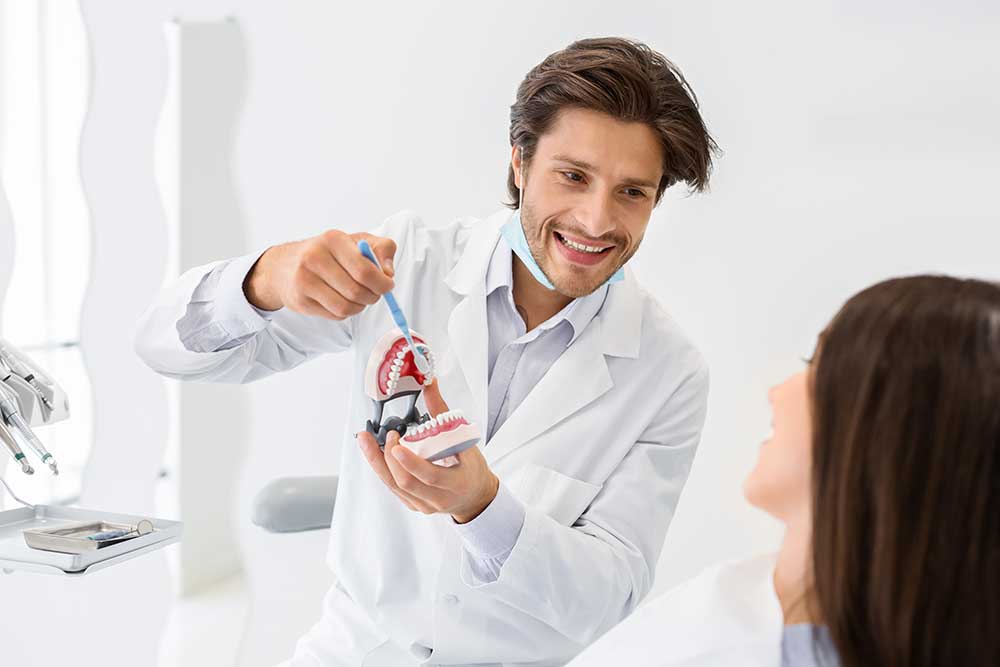 19 Feb 2021
How to Get Over Fear of Dentist With Gympie Road Dental
It's reported one in seven Australian adults actively avoid the dentist, which makes it one of the most common anxiety disorders in the country. Though seeing a dentist can be a nerve wracking experience, missing dental check ups can result in more harm than good, and a worse dental experience in the future. This is because dental problems such as tooth decay and gingivitis can quickly progress into a larger problem that needs intensive treatment. Most of the time, your dental checkup will result in a clean bill of health or minor work, with the more often you go, the fewer problems. However, if you're experiencing a bit of dental phobia, you may be wondering 'how to get over fear of dentist', and what you can do to make your appointment a little easier. To help you, we've come up with some handy tips to overcoming dental phobia that you can start to use before you even step foot inside a clinic.
Most commonly, people experience fear of the dentist for the following reasons:
Pain: Some patients are worried they'll experience pain from needles or drills.
Uncomfortable: Some patients find the process of dental work very uncomfortable.
Past experience: Some patients have experienced trauma with a dentist in the past.
Loss of control: Some patients feel helpless and out of control, and don't like someone probing inside their mouth.
Discuss how to deal with fear of dentist with a friendly dentist by contacting Gympie Road Dental today.
How to Get Over Fear of Dentist Handy Tips
Overcoming dental phobia
Communicate with your dentist
Chances are your dentist has dealt with nervous patients before and will likely do anything they can to make the process easier for you. This might include explaining the process in detail to you or offering a dentist assistant's hand for support. They may also be able to provide sedatives to calm your nerves, so it's worth asking reception about it ahead of time.
Bring some music to listen to
A lot of the time, fear of a dentist has more to do with psychology than the actual pain itself. Many patients cite the sound of a drill as one of the worst parts of being in a dental chair, which can lead to a more stressful experience than necessary. Consider popping on your favourite tunes or playing some soft classical music to calm your nerves. Or listen to a funny podcast or comedian to lighten the situation!
Bring someone with you to your appointments
Sometimes, the best way to curb your anxiety is by bringing a trusted friend or family member to your appointment. This is especially helpful if you have someone who can make you laugh, or provide some much-needed distraction before you go in. You may also be able to have your friend/family member accompany you during the procedure, so it's worth asking reception before your appointment.
Practice relaxation techniques
Implementing some slow breathing techniques can be incredibly useful for a trip to the dentist and gives you something to focus on. Music can help with this as you can time your breathing to it (as long as the music has a slow rhythmic beat of course). Taking deep breaths in and out can help regulate your heartbeat and relax your muscles, which can then lessen the effect of anxiety.
Organise something fun or relaxing afterwards
Having something to look forward to after your dental appointment can help ease your fears, as it focuses your mind on something else. This could be booking a massage appointment, eating at your favourite restaurant, or seeing a movie with a friend.
How to Get Over Fear of Dentist With Gympie Road Dental
Remember, visiting your local dentist is nothing to be afraid of! If you'd like to book an appointment with a sympathetic dentist or would like more tips on 'how to deal with fear of dentist', you can call us on (07) 3915 8888 or contact us via our online form and a member from our team will be in touch shortly.