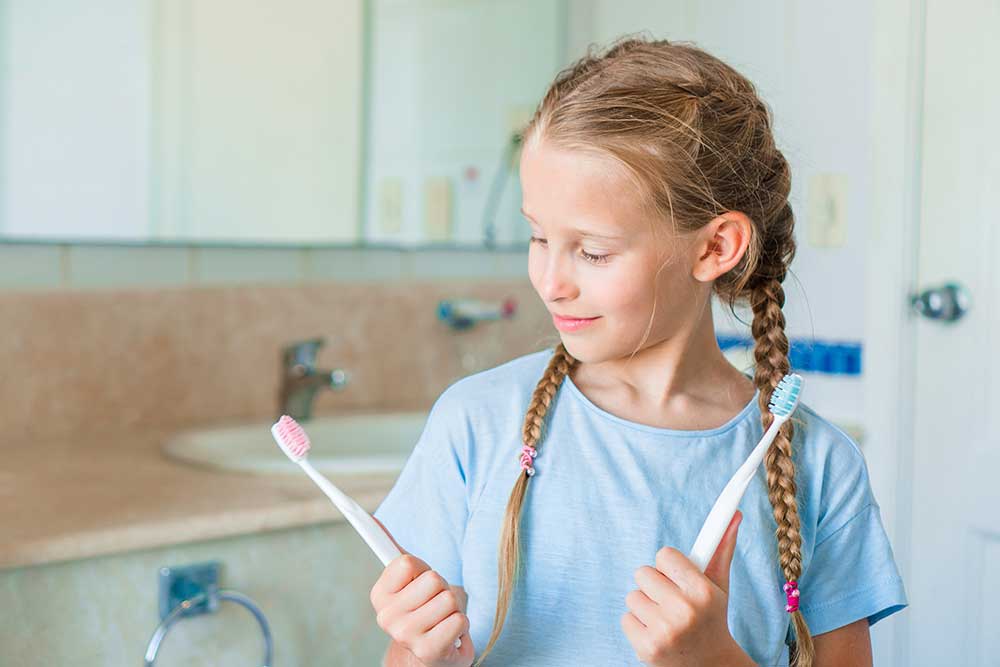 09 Mar 2021
When Are You Supposed to Change Your Toothbrush
A toothbrush is the most important tool for maintaining oral hygiene, which is why it needs to be properly cared for to ensure it works at maximum capacity. But a lot of people are unsure exactly how often a toothbrush should be changed or what are the signs a toothbrush has reached its expiry date. To help you, we've put together a quick oral hygiene guide that will answer 'when are you supposed to change your toothbrush' and what oral issues can be caused by using an old toothbrush for too long.
When to change your toothbrush
Why do I need to change it?
Simply put, a toothbrush with frayed bristles isn't going to be as effective as a brush with firm bristles. This is because the flared bristles won't be able to effectively reach parts of your teeth which can then lead to more plaque build-up. If plaque is left to built up long enough it can cause several dental problems including bad breath, tooth decay and gum disease.
When are you supposed to change your toothbrush?
If you're wondering 'when are you supposed to change your toothbrush?', most dentists will recommend between 12 – 16 weeks. This tends to be the amount of time it takes for a toothbrush to show noticeable wear. If left any longer than 16 weeks, a toothbrush can become a breeding ground for bacteria as the curled and frayed brushes will trap bits of food. It's worth replacing your toothbrush before it becomes noticeably worn, just to be safe.
When are you supposed to change your toothbrush if it's electric?
Given that an electric toothbrush's bristles are a lot shorter than a conventional one, you'll need to replace the head more frequently. The bristles combined with the strong electric pressure will cause the bristles to fray quite quickly, which is why they should be replaced every 12 weeks.
It's also very important to change your toothbrush after you've been sick, especially if you've experienced a viral or bacterial infection. If left, a toothbrush can continue to harbour bacteria and can even potentially reinfect you. it's also best to avoid storing toothbrushes with family members in the same holder, as the close proximity could cause other people to get sick too. A different tube of toothpaste should also be used to prevent the spreading of germs.
Do children need to change their toothbrush more often?
Children will need to have their toothbrushes changed more frequently as they're far more likely to chew and gnaw on their brushes. This will quickly lessen the effectiveness of a toothbrush, so it's keeping an eye on your child's toothbrushing habits to see if they're brushing too aggressively.
 How to remember when to change your toothbrush
Though it's easy to simply check and see if the bristles are worn, it's ideal to change your toothbrush before it gets to that stage. To remember the 12-week mark, we recommend the following techniques:
Change your toothbrush on the first day of a new season.
Purchase a toothbrush that changes colour when it needs changing.
Keep a reminder in your calendar for once every three months.
Is it time for a check up?
A regular dental check up is vital to maintain oral hygiene, with most dentists recommending once every six months. If you think it might be time to have a checkup, you can book an appointment online or call us on (07) 3915 8888. Or if you have any questions on any of our dental services, you can email us at reception@gympieroaddental.com.au and our local dentist will be in touch soon.